Fooman Google Analytics + (Magento 2)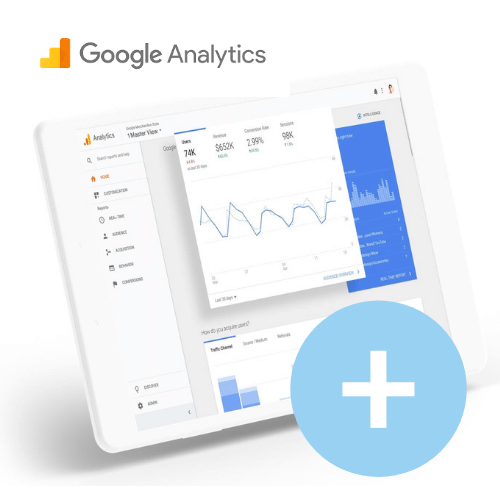 Advanced analytics and features for your Google Universal Analytics Account
Go beyond the standard features and gain a deeper insight into your store performance.
Anonymise visitor IP addresses for privacy.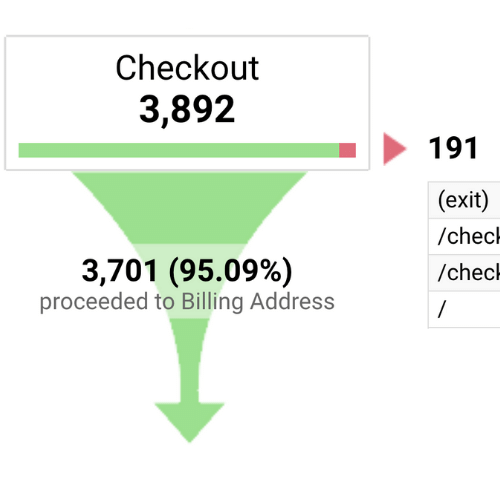 Understand conversions with a checkout sales funnel
Create a sales funnel to understand exactly where potential customers are 'dropping off' during the checkout process, to improve your store and boost conversions.
Track every step of the checkout process, including sections retrieved via AJAX during one-page-checkout.
---
You Might Also Like
---
Reviews
Reviews are important to the Magento community. Be the first to leave a review.
Add your Review
Please login to share your review of this Fooman extension
Changelog
[4.2.0] - 2023-03-08

Added - Support for Php 8.2.
Changed - Minimum Magento version is now 2.3.0 - for earlier versions please use previous releases.

[4.1.1] - 2022-08-05

Added - Compatibility with Magento 2.4.5.

[4.1.0] - 2022-04-12

Added - Support for Php 8.0/8.1.
Added - Compatibility with Magento 2.4.4.

[4.0.11] - 2021-08-01

Added - Compatibility with Magento 2.4.3.

[4.0.10] - 2021-05-03

Added - Compatibility with Magento 2.3.7.
Money back guarantee
We stand behind the quality of our extensions with a 30 day money back guarantee
Free updates
All extensions include free updates for 12 months
Simple user manuals
Easy to understand user manuals show you how to get the most out of your extension
Open source code
Our code is 100% open source and unencrypted. Easily add your own customisations
Quality support
Our friendly team provides expert product support and troubleshooting
Easy licensing
One license per Magento installation, including multi store setups and test sites. Easy!
Kristof, Lead Magento Developer
Any Questions?
Get in touch and I'll give you my honest opinion about whether I think this extension is right for you