Fooman Email Attachments (Magento 2)
Make your sales emails work harder by automatically attaching important transactional PDF documents to your Magento 2 sales emails. This extension offers a free, easy solution to save you valuable administration time.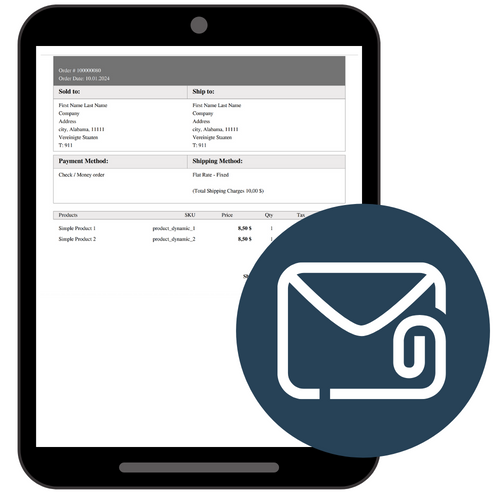 Save time with automatic sales email attachments
Automatically attach these document types:
Invoice PDF
Shipment PDF
Credit Memo PDF
Order Confirmation PDF - if using the free Fooman Print Order PDF extension (download separately)
Terms and Conditions (as html/text file)
Choose to attach PDF documents with or without comments.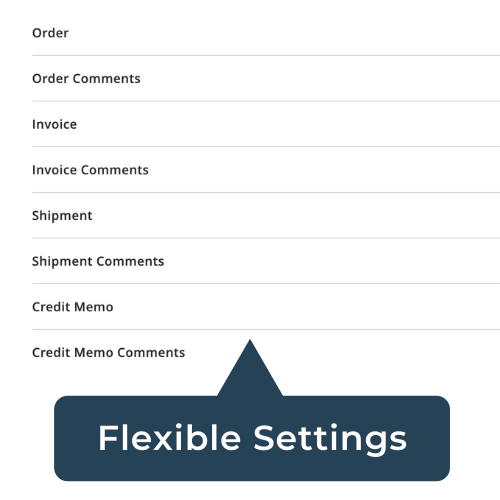 Fine-grained options to put the control in your hands
Easy to configure backend settings allow complete control over which document you want to attach to which sales email type.
Auto-attach documents to the following email types:
Order
Invoice
Shipment
Credit Memo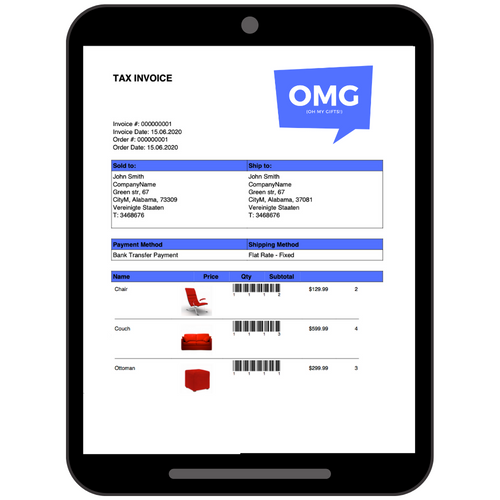 Want to take this extension further?
Developer bonus - if you write your own extensions, you can hook into the email sending process into the events added by this extension. We provide a stable interface for attaching content to your email, so you don't need to worry about the underlying Magento and ZendMail versioning
Need an easy way to attach custom PDF documents to Magento 2 transactional emails? Check out Fooman's Attachment Manager Magento 2 extension
Want great-looking branded Magento PDFs with custom information? Check out our Magento 2 Custom PDF extension
---
You Might Also Like
---
Reviews
Reviews are important to the Magento community. Be the first to leave a review.
Add your Review
Please login to share your review of this Fooman extension
Changelog
[3.4.0] - 2023-03-06

Added - Support for Php 8.2.
Added - Support for Magento 2.4.6.

[3.3.11] - 2022-08-03

Added - Support for Magento 2.4.5.

[3.3.10] - 2022-03-29

Added - Support for Magento 2.4.4.
Added - Support for Php 8.0/8.1.

[3.3.9] - 2021-09-08

Fixed - Don't send the same named attachment twice.
Changed - Switch to Laminas Mime package, minimum Magento version is now 2.3.5.

[3.3.8] - 2021-07-30

Added - Support for Magento 2.4.3.
Money back guarantee
We stand behind the quality of our extensions with a 30 day money back guarantee
Free updates
All extensions include free updates for 12 months
Simple user manuals
Easy to understand user manuals show you how to get the most out of your extension
Open source code
Our code is 100% open source and unencrypted. Easily add your own customisations
Quality support
Our friendly team provides expert product support and troubleshooting
Easy licensing
One license per Magento installation, including multi store setups and test sites. Easy!
Kristof, Lead Magento Developer
Any Questions?
Get in touch and I'll give you my honest opinion about whether I think this extension is right for you