Fooman Product Attachments (Magento 2)
Reviews
Reviews are important to the Magento community. Be the first to leave a review.
Add your Review
Please login to share your review of this Fooman extension
Frequently Bought Together With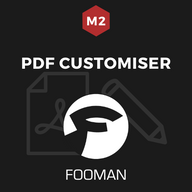 PDF Customiser
Quickly and easily customise your Magento Order, Invoice, Shipment and Credit Memo PDFs. PDF Customiser adds 60+ flexible options and 7 modern template designs.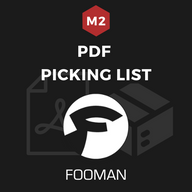 PDF Picking List
Speed up your order packing with a smart list of all items you need to pick to ship your selected Magento orders.
Changelog
[1.2.0] - 2022-12-22

Changed - Introduce AttachmentRepository for CRUD operations.
Changed - Minor code style fixes.

[1.1.1] - 2022-08-04

Added - Compatibility with Magento 2.4.5.

[1.1.0] - 2022-03-30

Added - Support for Php 8.0/8.1.

[1.0.1] - 2021-12-09

Fixed - Create initial release for bundle download.

[1.0.0] - 2021-12-09

Added - Improved Product Selection.
Added - Frontend Theme Integration.
Added - Url rewrite support.
Added - Canonical header on downloaded pdfs.
Money back guarantee
We stand behind the quality of our extensions with a 30 day money back guarantee
Free updates
All extensions include free updates for 12 months
Simple user manuals
Easy to understand user manuals show you how to get the most out of your extension
Open source code
Our code is 100% open source and unencrypted. Easily add your own customisations
Quality support
Our friendly team provides expert product support and troubleshooting
Easy licensing
One license per Magento installation, including multi store setups and test sites. Easy!
Kristof, Lead Magento Developer
Any Questions?
Get in touch and I'll give you my honest opinion about whether I think this extension is right for you