PDF Picking List (add-on to Pdf Customiser) - Magento 1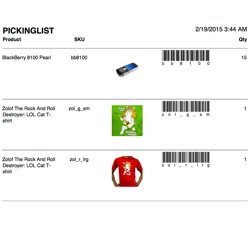 Everything you need for picking items in one list
With the click of a button, create a picking list of items which are ready to ship. The picking list contains a list of all products and quantities that you need to pick off your shelf/warehouse in order to pack and ship out the orders you select.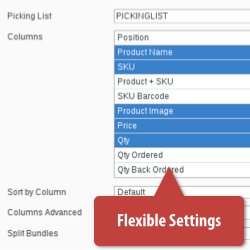 Save hours of time packing orders
Printing off individual packing slips is a hassle which costs you time. Depending on your order volumes, swapping to a single picking list can save you hours each week.
A picking list is fast becoming a must-have Magento feature once your store handles more than 10 orders per day.
---
Features
This extension requires Fooman PDF Customiser - sold separately.
Flexible features allow you to easily generate the picking list that best suits your business:
Mark the orders you want to ship, then generate a picking list
Sort the picking list by any column you choose
Groups same items for efficient picking
Works with all order statuses
Works with custom product attributes
Backed by a template file so you can make advanced adjustments if desired

Include any of the following on your picking list PDF:
Product name
SKU
SKU barcode
Product image
Price
Quantity
Quantity ordered
Quantity backordered
Tax rate
Up to five product attributes/custom product attributes (e.g. item weight, warehouse location)
Note: The 'Picking List' (provided by this add-on) should not be confused with the standard 'Packing Slip' feature of PDF Customiser, which allows you to print a Packing Slip document.
---
Trusted By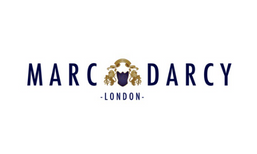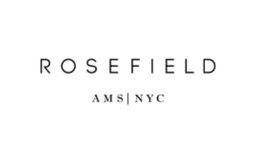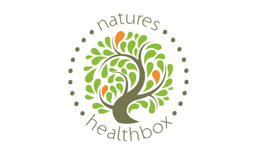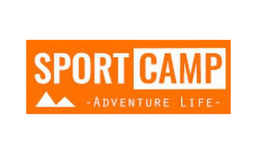 "...It has saved us literally saved us hours of man time and quickly paid for itself..."

- Graeme, via the Fooman website
"Very nice extension, it saves us per day around 1 to 1,5 hours of work! Really happy with it!"

- HRR, via the Fooman website
---
Reviews
Super impressed, went above and beyond
Great extension which works well and is simple to use. We required the output in an excel format and after contacting Fooman, they went to work and supplied us with what we needed. I was amazed (and relieved) that they were so accommodating to our specific needs. 11/10 all round. Thank you.
Review by Samantha
Good Support
Extension very helpfully and very good support.
Review by Bogdan Dumitrache
Works perfect
Very nice extension, it saves us per day around 1 to 1,5 hours of work! Really happy with it!
Review by HRR
Excellent
Really good extension, has saved us a lot of time sending picking lists to the warehouse. Great support as well. Thanks!
Review by Ben
Excellent functionality!
This is a brilliant product that offers massive customisation! It has saved us literally saved us hours of man time and quickly paid for itself. The support from the Fooman team has been outstanding and made the implementation of the module extremely simple.
Review by Graeme
Add your Review
Please login to share your review of this Fooman extension
Frequently Bought Together With
Changelog
1.0.0+ First release

1.0.2 Update to latest TCPDF
1.0.4 Compatibility with latest Email Attachments release
1.0.5 Fix locale files
2.0.0 Order separated picking list
Money back guarantee
We stand behind the quality of our extensions with a 30 day money back guarantee
Free updates
All extensions include free updates for 12 months
Simple user manuals
Easy to understand user manuals show you how to get the most out of your extension
Open source code
Our code is 100% open source and unencrypted. Easily add your own customisations
Quality support
Our friendly team provides expert product support and troubleshooting
Easy licensing
One license per Magento installation, including multi store setups and test sites. Easy!
Kristof, Lead Magento Developer
Any Questions?
Get in touch and I'll give you my honest opinion about whether I think this extension is right for you