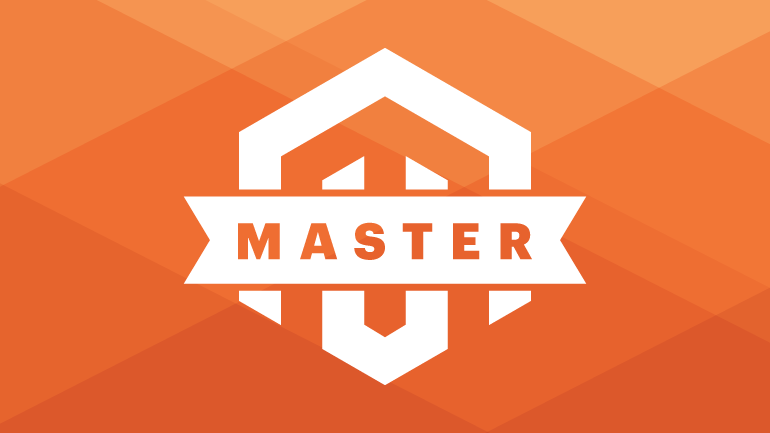 "A Magento Master ... regularly participates in the community, is a good steward of the brand, helps to create a positive environment, and consistently adds value to the community"
Sherrie Rohde, Magento Community Manager
The Master program is an awesome Magento-led initiative to encourage community participation. It recognises and rewards community efforts in thought leadership, idea sharing and innovation.
Magento has a talented team of in-house developers. But it's the community of individuals from all corners of the world that makes Magento such a powerful platform. Each community podcast episode, each line of open source code shared and each 'how to' blog cumulates to make Magento better each day. Kudos to Sherrie and the Magento team for your efforts in recognising the passionate community that powers Magento.
I'm excited and humbled to be named among the first group of Magento Masters. For almost a year I've been hiding away in the new office with dangerously strong coffee in hand, glued to Magento StackExchange and looking to crack Magento 2.
It's a huge buzz to be recognised as a Master. I also want to do a big public shout-out to my incredible team here at Fooman who always manage to keep things running smoothly while I lose myself in the detail of hackathons and community discussions.
A massive congratulations to the other Magento Masters for 2016. It's an honour to be chosen among such a talented group of developers, evangelists and wicked coders.
Meet the 2016 Magento Masters
Makers
Frequent contributors valued by Magento and other community members. They actively engage with others in the Magento Community, sharing ideas, insights, and constructive feedback.
2016 Makers:
ANTONIO CARBONI, Magenio
MIGUEL BALPARDA, Nexcess
ALEXANDER GALTSOW, aheadWorks
JAMES LEE, Aspiration Hosting Inc
HIROKAZU NISHI, Veriteworks Inc.
KRISTOF RINGLEFF, Fooman
MUKESH TIWARI, Brady Corporation
KUBA ZWOLINSKI, Snowdog
Mentors
Top contributors to the Magento Community who are highly active educating others and developing resources for them. They have proven expertise on building successful Magento implementations.
2016 Mentors:
DAVID ALGER, Classy Llama
FABRIZIO BRANCA, AOE
PHILLIP JACKSON, Something Digital
VINAI KOPP, Freelance Developer & Trainer
SANDER MANGEL, FitForMe
DAVID MANNERS, Sitewards GmbH
BRENT PETERSON, Wagento Creative
MARIUS STRĂJERU, Arnia Software
ANNA VÖLKL, LimeSoda Interactive Marketing GmbH
Movers
Magento's top advocates and ecosystem thought leaders who have demonstrated their expertise in driving innovation through Magento solutions. They are influencers in the industry in delivering best-of-class Magento implementations and advocate for Magento at industry events.
2016 Movers:
MATHEW BEANE, Robofirm
JAMES COWIE, Session Digital
JOSHUA WARREN, Creatuity
The 2016 Magento Masters will be announced at the Magento Live conference in Las Vegas in April. New Masters will be announced annually.